Get an urban look with this skateboard bedding
Got a rail to grind? Or just want a room that looks that way? Check out the skateboard bedding options below for creating a skater-themed bedroom. Bedding, sheets and, well, not a lot more, actually
One of my favorite things with this particular theme is the lack of any specific color scheme. You get grays and blues and even some orange as you poke around here. Not the black, gray and red you might have expected. A lot of the designs utilize guys on boards (like the pillowcase and sheet set here) but there are a few that focus just on the board.
Stunningly, very few options when we start looking at bedding accessories like throw pillows and blankets. So you're pretty much left with the bedding and sheet sets to create a base for the room.
Look for Tony Hawk merchandise and more on this page. And check out the graphics to go on the wall and cool designs for the floor on other pages with skater bedroom ideas. You'll probably want and need those to carry out this theme in the room.
Skateboard Bedding Sets and Sheets
Boards, graffiti and more
An interesting mix here for this theme. My favorite is definitely the SkateLab set, although that has more to do with the impressive number of colors in it than anything. I like to have choices when it comes to the rest of the room. Definitely an urban look with the graffiti and signs. The Dream Factory set has a cool color scheme, but I'm not a huge fan of the skulls.

Skateboard Percale Duvet Cover
At The Company Store

Skateboard Duvet Cover
At PotteryBarnKids.com

Skater, Single Bedding
£12.95 at Children's Rooms UK

Skateboard Quilt Boys Twin Size

Subway Surfers Twin Reversible Bedding Comforter
$30.97 at Walmart.com

Blue Orange Striped Boys Skateboard Twin 2 Piece Quilt Set
Subtle, since the only boarding is the pillow
Don't forget to check out eBay for skateboard bedding as well. I've found items from all over the world that I don't see other places, as well as no-longer-produced items like the Pottery Barn skateboard items. Below are just a few of the cool designs you can find there.
Skateboard Sheet Sets
A few more options to add a skater touch
Some of these sets coordinate with the bedding options above, although you certainly can just go for them on their own. The SkateLab ones are pretty subtle with the tiny cameos of skaters grabbing air.

Skateboard Percale Flat Sheet
At The Company Store

My World Cool Skate Sheet Set
Pricing on these have gone through the roof since they aren't made anymore

COOL COVERS FULL SHEET SET SKATEBOARDS

Subway Surfers Twin Sheet Set
At Walmart.com

Urbanspiders Skateboarding Cotton Sheet Set
Skateboard Pillows & Blankets
Stunning lack of options here and it just keeps getting smaller. In fact, grab this pillow quickly because it's about to go away as well. Happy to finally see a new blanket option, though.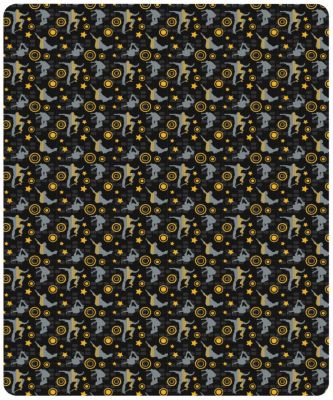 Super Soft Fleece Throw Skateboard
$13.88 at Fingerhut

Subway Surfers Soaring High 46″ x 60″ Micro Rashcel Throw
$16.81 at Walmart.com

Skate Decorative Toss Pillow
Disclosure of Material Connection: Some of the links in the post above are affiliate links. This means if you click on the link and purchase the item, I will receive an affiliate commission, probably enough to get a stick of gum. I generally only recommend products or services on this blog that I would use personally and believe you will find cool as well. I am disclosing this in accordance with the Federal Trade Commission's 16 CFR, Part 255: "Guides Concerning the Use of Endorsements and Testimonials in Advertising."