Sunshine and rainbows for the bedroom
Bring Funshine, Grumpy and Cheer home to stay in a cute Care Bears bedroom! It's not the easiest theme to work with since bedding options are quite limited. But all you need are a few carefully chosen decor items to set the theme, then you can work wonders in the rest of the room using the colors and character symbols.
It's a theme that works on several levels, making it great for all ages. The different colors of the characters give you your choice of colors to emphasize – pink and purple, blue and green. And the different personalities also give you lots of elements to work with – stars, rainbows, hearts.
I've given you all the bedding options I could find that specifically include the theme, as well as some choices that would work into it. All of the decor items I've gathered are specific to the theme to help you incorporate it without bedding.
Pick your favorite bear to emphasize or go with the entire rainbow of characters.
Care Bears Bedding

Care Bears Comforter Set – Twin/Full
At Target.com

Crib Bedding Set
Design from 2009, the last time they did bedding
Care Bear Blankets and Pillows

Care Bears 50″ x 60″ Microplush Throw
$14.88 at Walmart.com

Care Bears Decorative Pillow
$14.88 at Walmart.com

Care Bears, Funshine Bear, Heart Shape Plush Soft Pillow Decorative Toy

Plush Baby Blanket

Hi Pile Blanket
Care Bear Cuddle Pillows
Oversized plush bears to snuggle with

Funshine Bear Cub 26″ Cuddle Pillow

Surprise Bear 12″ Care Bear Cuddle Pillow Plush Doll
Personalized Care Bear Pillowcases

Best Friend & Funshine Bears Pillowcase – $14.99
from: Ty's Toy Box

Care-a-Lot Pillowcase – $14.99
from: Ty's Toy Box
Make Your Own Bedding
And if you just have to have bedding with the Care Bears on it, consider making your own. Choose from cottons and blends that work well for the bedding, flannels and fleece that make great pillows and blankets. In the past, I've been able to find fabrics at fabric.com and Hancock Fabrics online, but they're getting rarer. I have seen them often on the shelves at Joann and Walmart, though.
One of the interesting things I uncovered at Amazon were quilt squares featuring the various characters. (That's one with Share Bear in the picture here.) They come in sizes from 6″ to 25″ and could be easily incorporated into a quilt or bed cover.
 Care Bears Medallion Fabric Care Bears Block Fabric
Rainbow and Cloud Bedding
Great options to go with the theme
Bedding for this theme is tough to find. So one choice you have is to go with bedding that works with the theme, rather than something Care Bear specific. Great idea if you can't sew or just aren't inclined to have bedding specifically made for the room.
In this case, I've gone with the rainbow and cloud elements, but you could also consider solids, hearts, stars or other of the character symbols. The best part about rainbows and clouds is you find them in just about any setting for this theme so they work with the characters as a group. Oh, and no need to worry about what colors to use since it'll pretty much match them all!
That said, I now can't even find bedding that just has a regular old rainbow. (Other than Hello Kitty and Paul Frank options.) Sheesh!

Plow Twin Ella Quilt Collection
$139.99 at Plow & Hearth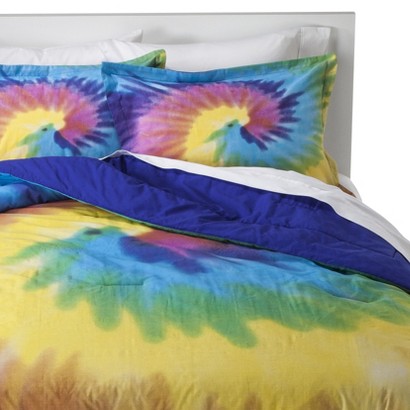 Rainbow Tie Dye Comforter Set
At Target.com

Kess InHouse Kess Original "Prism" Rainbow Bokeh Twin Cotton Duvet Cover, 68 by 88-Inch

Kess InHouse Project M "Heart Stripes" Rainbow Shapes Twin Cotton Duvet Cover, 68 by 88-Inch

Cute Rainbow Lollipops Plush Pillow

Estone Lovely Soft Stuffed Plush Cushion Nap Rainbow Love Throw Heart Pillow Toys Heart

Estone Lovely Soft Stuffed Plush Cushion Nap Rainbow Love Throw Heart Pillow Toys Star

Rainbow Stripes Cover Decorative Pillows Fresh Color Outdoor Cushions Linen Throw Pillows 45×45 CM

Cute Smile Bowknot Clouds Plush Pillow Cushion
Pick One Bear, Any Bear
Goodness, but there are so many more Care Bears than when I was young. Great because it gives you a ton of options for picking a color to use as the basis of your room design.
With this particular idea, you'd start with your favorite (or favorites) and work with their color and the symbol on their belly. So you could have lime green as your main color and kites as a theme element from Do Your Best Bear. Or a classic pink with hearts for Loves-A-Lot Bear. Funshine and Harmony let you pair purple and yellow with flowers and suns.
You can see how easy it is to get started! Use the colors and elements to help you pick out your bedding, then use those elements and that particular bear in the decor around the room as much as possible. It could be as simple as a collection of plush ones in different sizes just to get the bear in the theme, then use the star or heart or flower or cupcake in other places.
Disclosure of Material Connection: Some of the links in the post above are affiliate links. This means if you click on the link and purchase the item, I will receive an affiliate commission, probably enough to get a stick of gum. I generally only recommend products or services on this blog that I would use personally and believe you will find cool as well. I am disclosing this in accordance with the Federal Trade Commission's 16 CFR, Part 255: "Guides Concerning the Use of Endorsements and Testimonials in Advertising."