Cinderella Bedding – It's a blue and silver dream of room
A dream is a wish your heart makes. And if your little girl is dreaming of a Cinderella bedroom, you've come to the right place! Below is tons of Cindrella bedding to give her the bedroom she's wishing for.
Start with bedding featuring the lovely Cinderella or build out the room with decor like wall decals, art, clocks or rugs. Everyone's favorite Disney princess is on display in a variety of different decor options.
Obviously our primary color here is blue, based on Cinderella's ball gown, but the palette has been stretched to include pinks and purples depending on the design. And she's become far more blonde than in the original movie art, so consider touches of yellow as well.
Since so much of her story revolves around that darned glass slipper, the shoe is coming up as a design element more frequently now on every thing from sheets to blankets. Love it! Especially since my niece who loves Cinderella is also extremely obsessed with shoes. Perfect fit indeed!
Cinderella Bedding
We've got two major styles at this point, both featuring large images of our princess. The first brings in a lot of pink with a focus on the castle, while the set from Target moves more toward purple and is all about the shoes. Love that choice for the design!

Disney Cinderella Twin Comforter
At jcpenney.com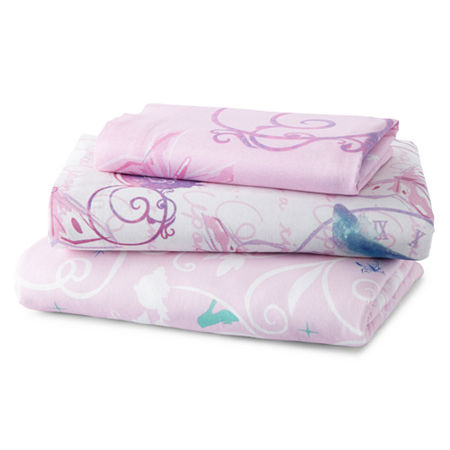 Disney Cinderella Once Upon a Princess Twin Sheet Set
At jcpenney.com

Disney Princess Cinderella Single Panel Duvet Set
At Amazon.com

Secret Princess Reversible Comforter
$32.88 at Walmart.com
Serious emphasis on the glitz with all the sparkles on her dress.
Castle seen in the background
Reverses to blue with swirls and castle silhouettes

Secret Princess Sheet Set
$21.88-$29.88 at Walmart.com
Coordinates with above comforter
Tons of pinks and blues
Love the reverse side of the pillowcase with her glittering silhouette

Disney Cinderella Perfect Fit Sheet Set
Coordinates with the comforter from Target
Shoes, shoes, shoes! My niece would love these sheets for that alone,
never mind that Cinderella is her favorite princess. It's all about
the perfect fit here, so the glass slipper takes center stage.
More Cinderella Bedding Choices
More sheets as well as options for the little ones in this set of Cinderella bedding. You notice the crib set is all about the pink, while the others lean a bit more toward the blue and purple range.
 Toddler Set Twin Bed Set Crib Bedding Full Sheet Set Winter Sheet Set
Cinderella Pillowcase Designs
Two of my favorite options among the many of these Cinderella pillowcases. They're listed as standard size, although I think 20″x30″ is a wee bit smaller than what typically comes in a sheet set. It's meant to be a pretty form-fitting design.

Cinderella Pillowcase Standard Size

Cinderella Pillowcase Standard Size
Cinderella Blankets and Pillows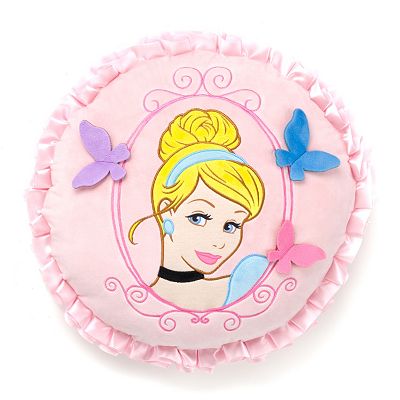 Disney Princess Cinderella Throw Pillow by Jumping Beans
At Kohls.com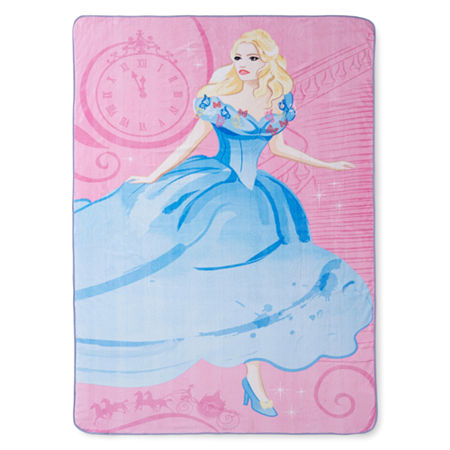 Disney Cinderella A Moment of Magic Blanket
At jcpenney.com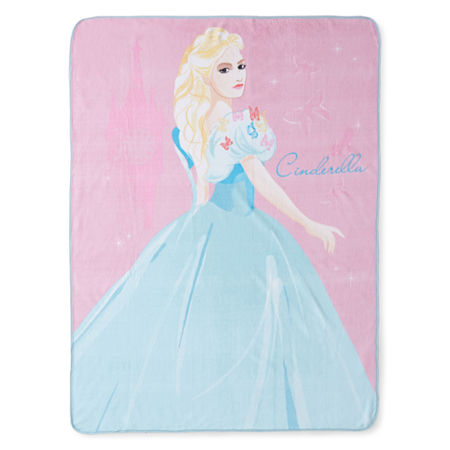 Disney Cinderella Transformed by Dreams Throw
At jcpenney.com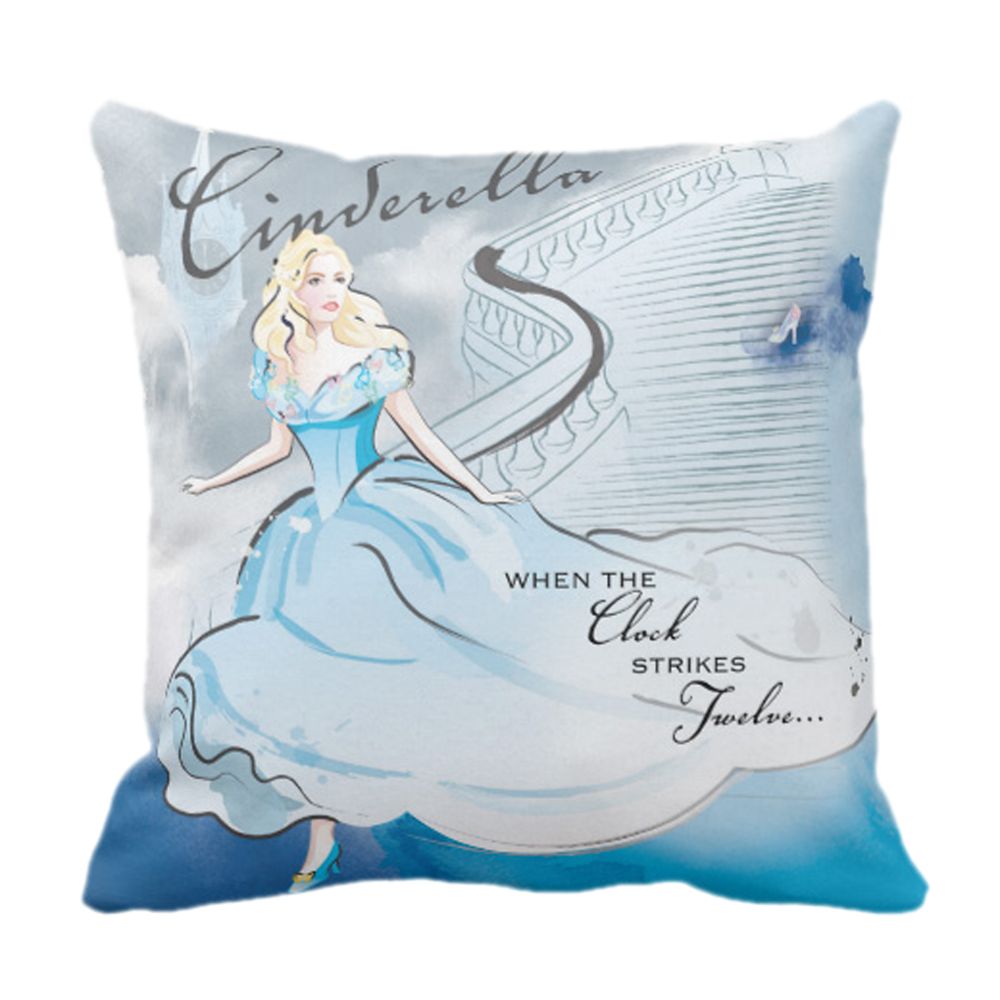 Cinderella Pillow – Live Action Film Pillow
At Disneystore.com
When the clock strikes 12 …

My Time to Shine Micro-Raschel Blanket

Disney Cinderella Sparkles Acrylic Tapestry Throw
From the movie when Cinderella was a bit less blonde and her dress a bit less blue
Disclosure of Material Connection: Some of the links in the post above are affiliate links. This means if you click on the link and purchase the item, I will receive an affiliate commission, probably enough to get a stick of gum. I generally only recommend products or services on this blog that I would use personally and believe you will find cool as well. I am disclosing this in accordance with the Federal Trade Commission's 16 CFR, Part 255: "Guides Concerning the Use of Endorsements and Testimonials in Advertising."