Head under the sea with Ariel the Little Mermaid bedding
The Little Mermaid brought Disney back to the forefront in animation, and years later, Ariel still captivates the imagination of little girls everywhere.
Bring some of her spunk and style to your little girl's bedroom with some Little Mermaid bedding and Ariel bedroom decor. The colors tend to be green, aqua and purple, although you can throw in some colors to match Ariel's fiery red hair! Add some ocean elements or a few more items featuring Ariel to complete the theme.
Bedding trends have us moving toward purples again, especially some darker versions. Originally, most of Ariel's items came in the aqua and turquoise shades of her tail and the sea, then came a pink phase – totally princess oriented. I like the ones that feature more blue, really. Then you can go with purple on the walls to make things more girly.
You'll also notice, most of what you find her has Ariel in her mermaid state rather than later on as princess. Fine with me since I like the colors better than that pale pink of her ball gown, but it definitely lends itself to a radically different feel for the room.
Little Mermaid Bedding and Sheets
Dark purple to light purple colors here
Purple has been the dominant color for Ariel's bedding lines for a little while now, although you can still find a few that are turquoise instead. The newer versions found at Kmart have more dark shades (bordering on navy) and even accent with the red of her hair, while others go for a softer pink-purple shade that contrasts more with her standard colors.
Most of these are twin-sized sets, with a couple big enough for a full-size bed. Surprisingly, I haven't seen any lately meant for toddlers, which is about when you'd think a kid would want something in this style.

Disney's Little Mermaid Cascading Flowers Twin Comforter Set
At Amazon.com

The Little Mermaid Ariel Silhouette Full/Queen Comforter
At Amazon.com

Little Mermaid Girls Bedding
At Amazon.com

Little Mermaid Ariel " Swimming Beauty " Sheet Set
At Amazon.com

Disney The Little Mermaid Ombre Ariel Microfiber Sheet Set
At Amazon.com

The Little Mermaid Sheet Set
At Amazon.com

Disney Little Mermaid Shimmer and Gleam Reversible Comforter
At Walmart.com

Disney Little Mermaid Sea Friends Twin Comforter
See below for matching sheet set

Disney Little Mermaid Sheet Set
At Target.com
More Little Mermaid Bedding Choices
Sheets and sets in different sizes
We have the turquoise sheets to match the comforter from up above (the pillowcase says "can't stop swimming"), as well as several more purple sets. Most of the sets come with the comforter and sheets, so you get everything you need in one go.
Little Mermaid Pillows and Blankets

Disney's Little Mermaid "Sea Garden" Twin Throw
At Walmart.com

Disney Little Mermaid Blanket
At Target.com

Disney Princess " Ariel " the Little Mermaid Plush Head Cushion Pillow 14 Inch X 14 Inch

Disney's The Little Mermaid Ariel Twin Plush Blanket Girls Room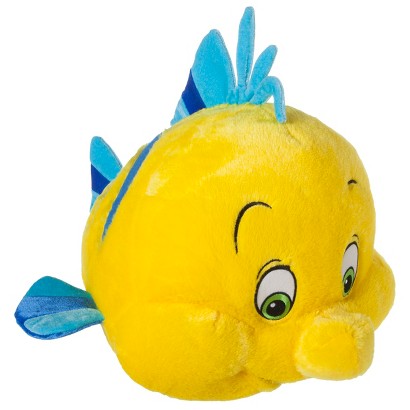 Disney Little Mermaid Plush Cuddle Pillow
At Target.com
Disclosure of Material Connection: Some of the links in the post above are affiliate links. This means if you click on the link and purchase the item, I will receive an affiliate commission, probably enough to get a stick of gum. I generally only recommend products or services on this blog that I would use personally and believe you will find cool as well. I am disclosing this in accordance with the Federal Trade Commission's 16 CFR, Part 255: "Guides Concerning the Use of Endorsements and Testimonials in Advertising."