Invite Apple Blossom, Cheeky Chocolate and Kooky Cookie for a sleepover with some seriously cute Shopkins bedding options. Lots and lots of bubblegum pink as the base color, but plenty of other options to accent with. And display cases for your Shopkins toys would make perfect decor!
Shopkins Bedding

Shopkins® Comforter
At Target.com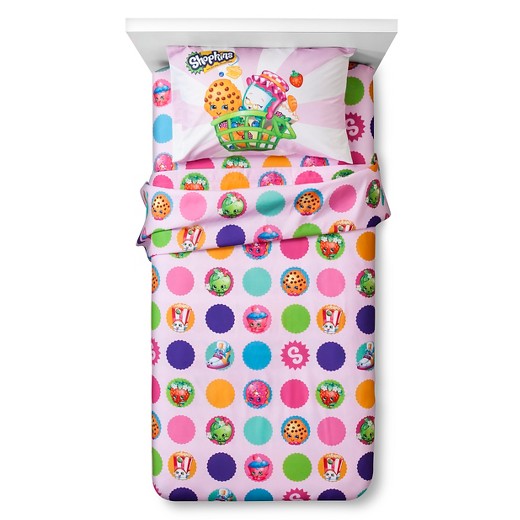 Shopkins® Sheet Set
At Target.com

Friends Quilt – Shopkins
At Target.com
One of the few that items that isn't mostly pink.

Shopkins Quilt Set
At Target.com
Like the mix here with purple and turquoise colors

Shopkins Sweet Star Comforter
At BedBathBeyond.com

Shopkins Sweet Star Sheet Set
At BedBathBeyond.com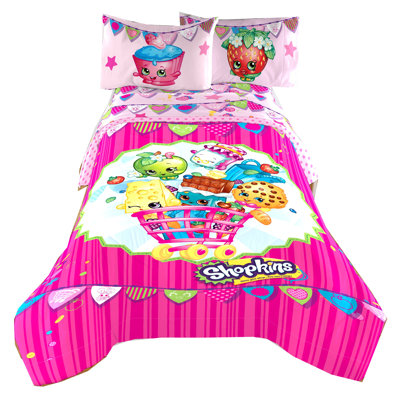 Shopkins Comforter
from: Wayfair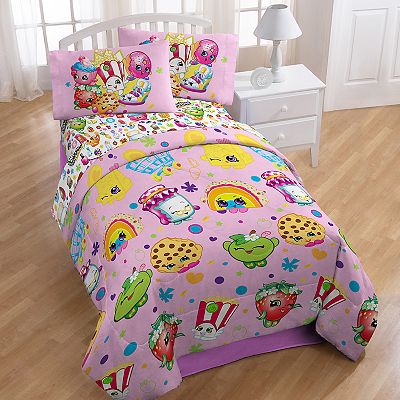 Shopkins Party 4-piece Twin Bed In A Bag Set
At Kohls.com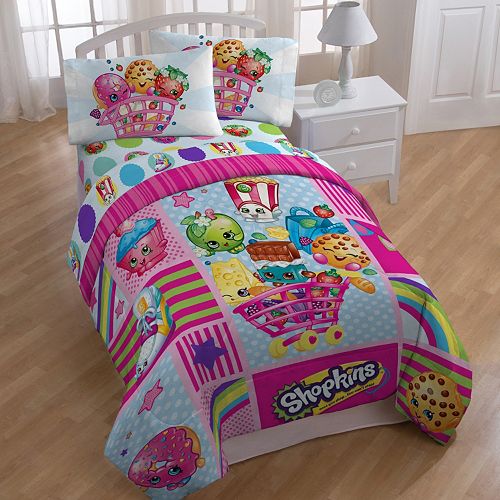 Shopkins Twin / Full Comforter
At Kohls.com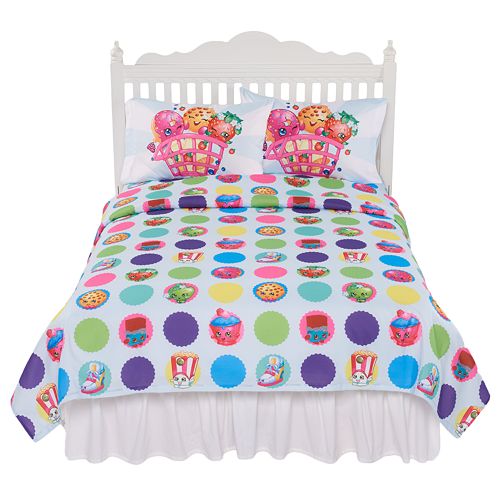 Shopkins 3-piece Sheet Set
At Kohls.com

Adorbs Sheet Set – Shopkins
At Target.com
Pillowcase says "Totes Adorbs

Shopkins 3 Piece Sheet Set
from: Wayfair

Shopkins Twin Flannel Sheet Set
At Amazon.com
Shopkins Blankets and Pillows

Cupcake Queen Pillow Buddy – Shopkins
At Target.com

Shopkins® Blanket
At Target.com

Donut Throw Pillow
At Target.com

Pom Pom Throw Blanket
At Target.com

Besties For Life Pillow – Shopkins
At Target.com
featuring donut and apple

Sneakers Pillow Buddy – Shopkins
At Target.com

Shopkins Character Throw Pillow
from: Wayfair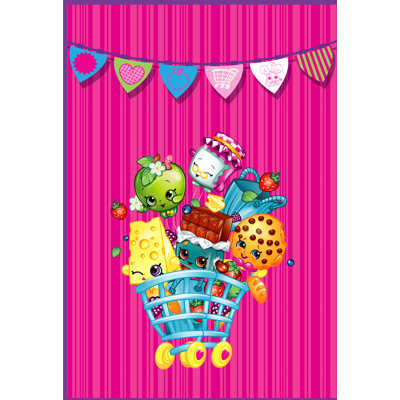 Shopkins Blanket
from: Wayfair

Shopkins® Throw
At Target.com

Shopkins Love Sherpa Blanket
At Target.com

Chocolate Throw Pillow
At Target.com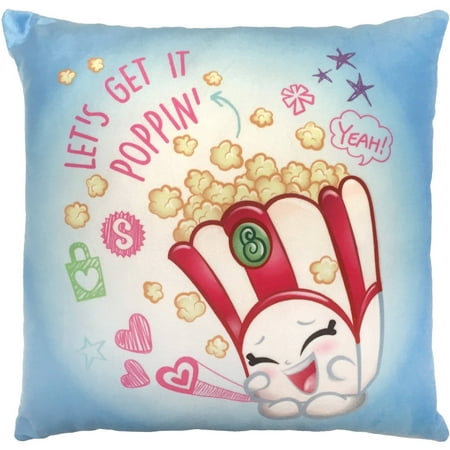 Shopkins Poppycorn Decorative Pillow
At Walmart.com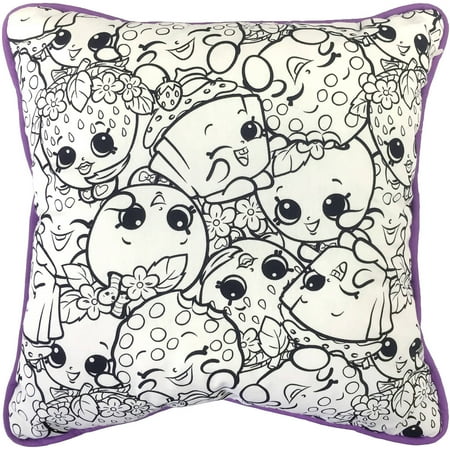 Shopkins Party Color Me Pillow
At Walmart.com

Shopkins Toss Color Me Pillow
At Walmart.com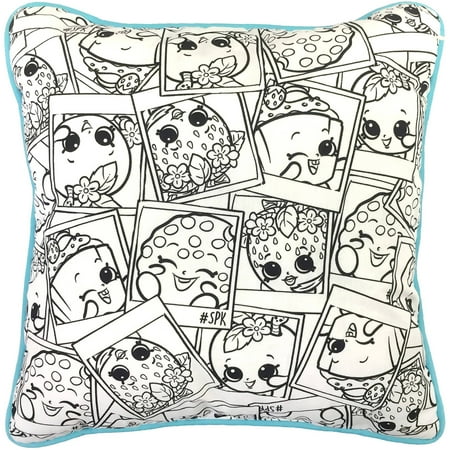 Shopkins Selfies Color Me Pillow
At Walmart.com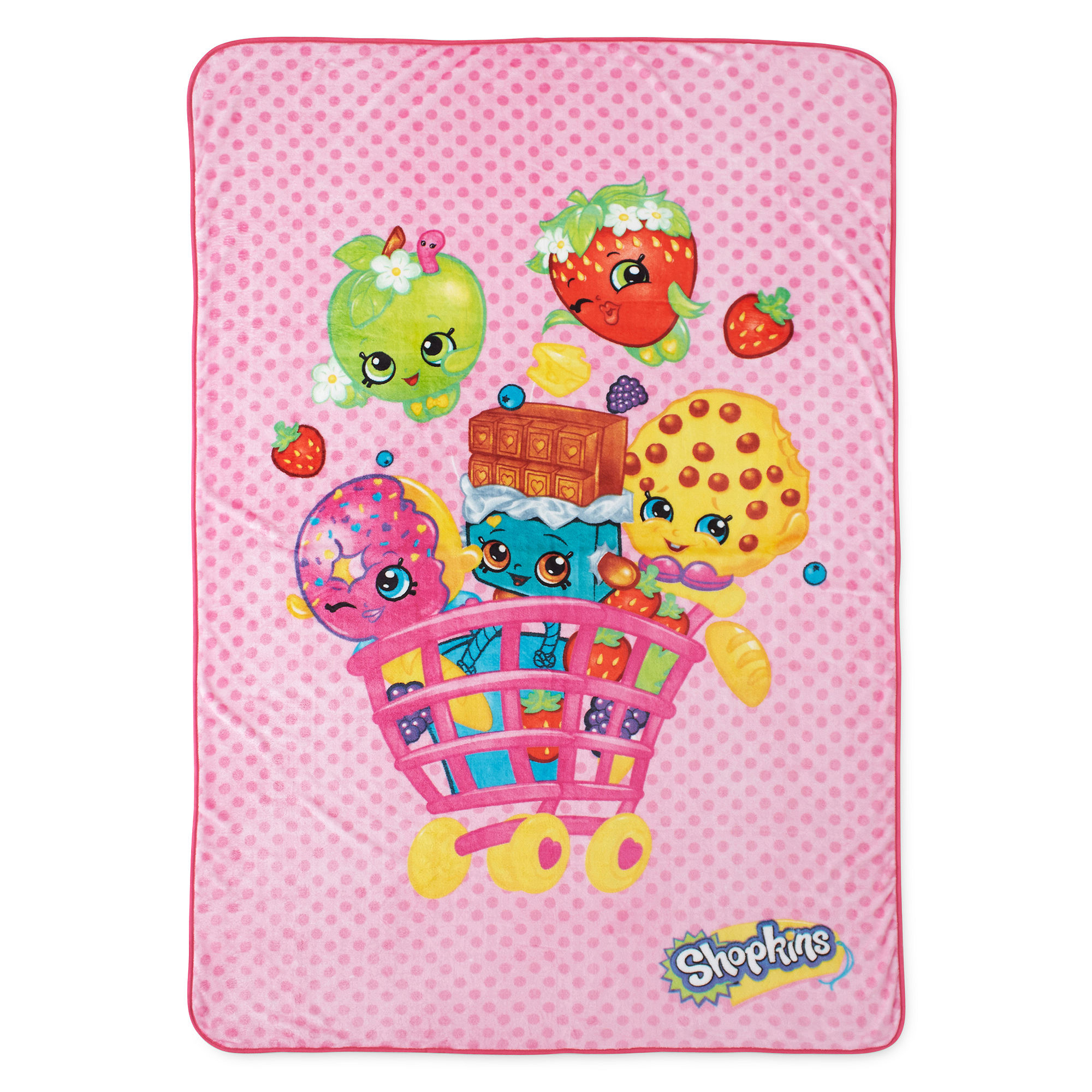 Shopkins Fleece Blanket
At JCPenney.com

Shopkins Jumble Square Cushion
At Amazon.com
Reverse side is pink with white polka dots and the word "Shopkins"

Shopkins 'Jumble' Fleece Blanket
At Amazon.com
Disclosure of Material Connection: Some of the links in the post above are affiliate links. This means if you click on the link and purchase the item, I will receive an affiliate commission, probably enough to get a stick of gum. I generally only recommend products or services on this blog that I would use personally and believe you will find cool as well. I am disclosing this in accordance with the Federal Trade Commission's 16 CFR, Part 255: "Guides Concerning the Use of Endorsements and Testimonials in Advertising."