Spiderman Blankets and Pillows
Turn an ordinary bedroom into something special for your son with these Spiderman blankets and pillows. Great small (and less expensive) touches that can work with what you already have but still let him have his favorite super hero at the same time.
Great Spiderman Blanket Designs
There are a bajillion Spiderman bedding sets. But if by some chance you didn't find a comforter you liked, maybe a blanket could serve in its place. Several of these are big enough to cover a twin bed.

Marvel Spider-Man "City Leap" 40″ x 50″ Silk Touch Throw
At Walmart.com

Marvel® Spider-Man Origins Micro-Raschel Throw • Marvel
At BedBathBeyond.com

Spider-Man 46″ x 60″ Silk-Touch Throw
$11.97 at Walmart.com

'Wall Crawler' Panel Fleece Blanket Throw

Marvel Super Hero Fleece Blanket

Spider-Man Fleece Throw

Spider-Man Blanket

MARVEL Spiderman Comic Fleece Throw

Spider-Sense Spiderman Ultra Soft Blanket
Spiderman Throw and Cuddle Pillows
If I had to pick here, I'd like to see some red pillows that are the spiderweb fabric from his outfit. (Or black ones.) Just for some contrast for people who are already using themed bedding. If you aren't going that far, though, these pillows can be just the thing.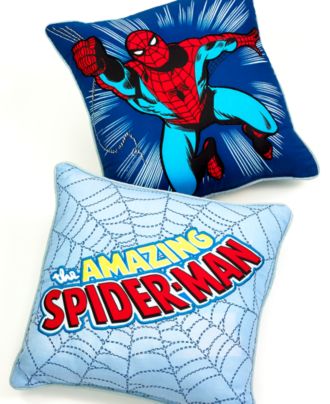 Spiderman Go Spidey Decorative Pillow Set
$50 at Macy's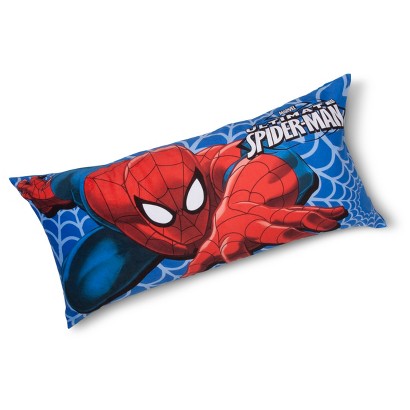 Spiderman Body Pillow
At Target.com

Square Pillow

Spiderman Bed Rest
At Target.com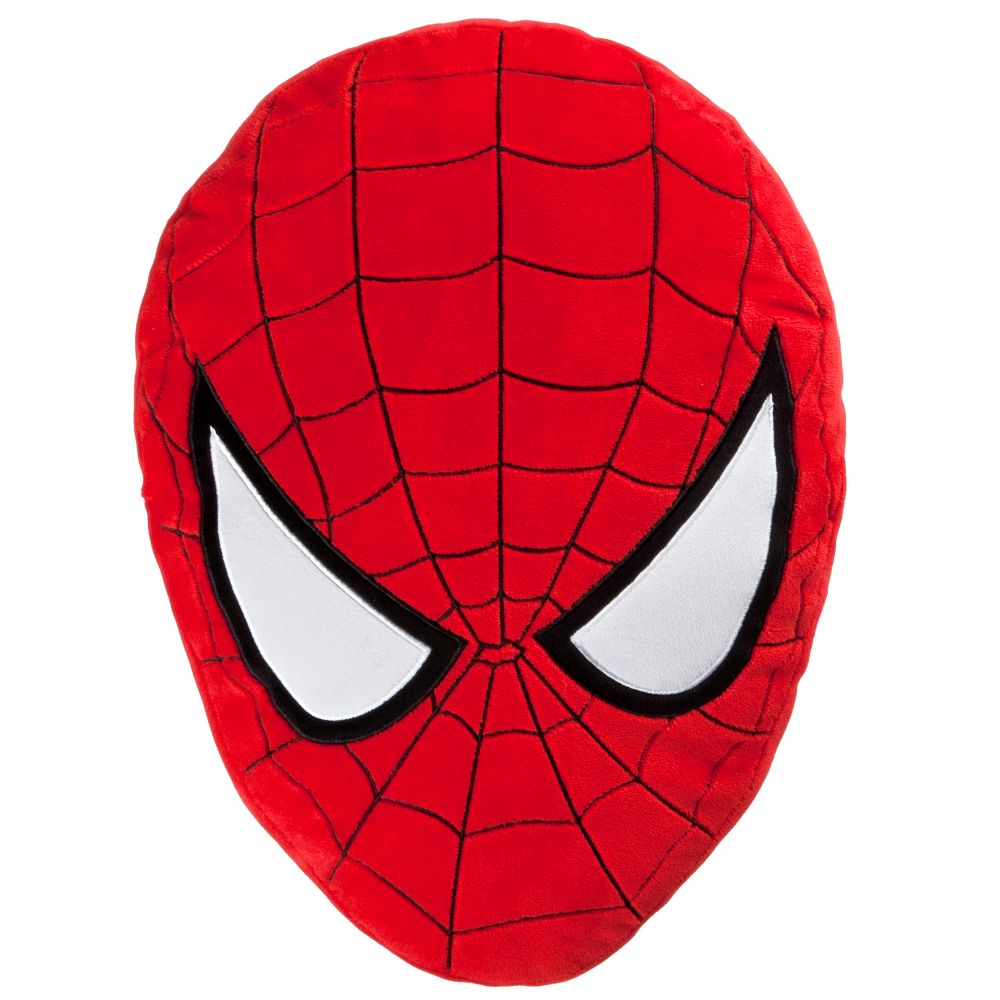 Spider-Man Plush Pillow
$16.50 at Disney Store

Nava Spider Man Decorative Cushion Cover

Marvel Spiderman Speaker Pillow
Connects to your phone or MP3 player

Spider Man Round Cushion
Disclosure of Material Connection: Some of the links in the post above are affiliate links. This means if you click on the link and purchase the item, I will receive an affiliate commission, probably enough to get a stick of gum. I generally only recommend products or services on this blog that I would use personally and believe you will find cool as well. I am disclosing this in accordance with the Federal Trade Commission's 16 CFR, Part 255: "Guides Concerning the Use of Endorsements and Testimonials in Advertising."