Barbie Decor
Add a touch of glamour with Barbie!
I was definitely a Barbie girl and I would have loved to have some of these Barbie decor items in my bedroom when I was girl. Well, not at the expense of more Barbie clothes, of course. But still.
From hot pink to pale pink, it's Barbie all the way here. Check out the great items I've found for a Barbie bedroom theme!
Barbie Decor

Barbie Glamtastic Alarm Clock

Barbie® GEO POP Alarm Clock
At Target.com

Barbie Blossom Telephone with Caller ID

Barbie Doll Lane Street Sign

Barbie Magical Jewelry Box & 2 Magic Rings

Barbie Fashion Fever Jewelry Box
I don't see where it actually says Barbie, but it's perfect for this theme!

Vandor Decoupage Wall Clock, Barbie
Not overly keen about the message on this one

Barbie Telephone Alarm Clock Calender

Barbie Kid's Rug – Pink Check Design

BARBIE Analog Alarm Clock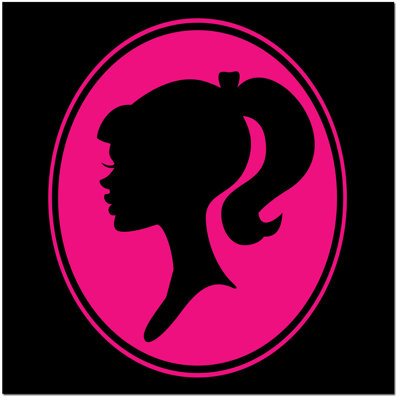 Secretly Designed Little Girl Portrait Art Print – $18.98
from: Wayfair
Not explicitly Barbie, but looks a lot like the logo and would fit right in!

Americanflat "Barbie Doll" Framed Wall Art
At Kohls.com

Barbie Couture Series Framed Wall Art: Evening Dress
At The Well Appointed House

Barbie 'Doll'icious Shoes' Bedroom Rug

Associated Weavers Barbie Glamtastic Pet Rug
At AmazonUK
Eligible for US shipping

Associated Weavers Barbie Rug
At AmazonUK
Eligible for US shipping
The Pink Pony Club
Barbie Ceiling Fans and Light Fixtures

New Image Concepts Ceiling Fan with Lamp – Fashion Barbie

New Image Concepts Ceiling Fan with Lamp – Barbie Says

New Image Concepts Barbie Says Ceiling Lamp Light

Barbie Girl Bedroom Night Light
Barbie Furniture
Barbie Glam Sofa
$82.98 at Walmart.com

Najarian Furniture Barbie Glam Storage Chaise
At Walmart.com

Barbie Kids' Vanity and Stool Set

BARBIE TWIN BED

BARBIE BEDROOM IN A BOX
Includes bed, dresser, mirror and nightstand
Barbie Storage

Barbie Storage Ottoman
$30.97 at Walmart.com

Barbie – Multi-Bin Toy Organizer
$30.97 at Walmart.com

Barbie Glam Storage and Art Easel

Barbie Bookshelf
Barbie Room Electronics

Barbie Bloom Tube 13″ TV with Digtal Tuner

Barbie Bloombox Portable CD Boombox with AM/FM Radio

Barbie 7-Inch LCD Digital Picture Frame

KIDdesigns, Inc Barbie iHome Portable MP3 Stereo Speaker System
Disclosure of Material Connection: Some of the links in the post above are affiliate links. This means if you click on the link and purchase the item, I will receive an affiliate commission, probably enough to get a stick of gum. I generally only recommend products or services on this blog that I would use personally and believe you will find cool as well. I am disclosing this in accordance with the Federal Trade Commission's 16 CFR, Part 255: "Guides Concerning the Use of Endorsements and Testimonials in Advertising."