Strawberry Shortcake Decor
If you landed here after a frustrating search for Strawberry Shortcake decor, I'm so glad you finally made it! It's a tough thing to search for online because you're more likely to find a strawberry scented candle than decor featuring the cute little girl. Not to mention the other side of the coin where her style has changed over the years and it's tough to narrow it down to find just the right one.
I have tons of room decor items I've tracked down here, but it's a mix of the classic look, the kind of middle tomboy look and the current girly girl.
Strawberry Shortcake Clocks

Strawberry Shortcake & Custard Berry Sweet Desk Clock – $24.99
from: Ty's Toy Box

Strawberry Shortcake Berry Time Wall Clock – $39.99
from: Ty's Toy Box

Strawberry Shortcake Classic Berry Big Berry Wall Clock – $39.99
from: Ty's Toy Box

Classic Berry Time Desk Clock – $24.99
from: Ty's Toy Box

Dancer Strawberry Shortcake Alarm Clock – Strawberry Retro Alarm Clock

Strawberry Shortcake Alarm Clock

Strawberry Shortcake Clock Picture Frame Combo

Strawberry Shortcake Small Wall Clock Strawberry Basket Photo

Vabato Gifts – Wall Clock Strawberry Shortcake
At AmazonUK
Eligible for US shipping

Strawberry Shortcake Digital Alarm Clock
At AmazonUK
Eligible for US shipping
Strawberry Shortcake Decor

Strawberry Shortcake Plush Area Rug

Strawberry Shortcake Photo Frame Picture Frame

Strawberry Shortcake Photo Frame Picture Frame

Strawberry Shortcake Central Photo accessories Picture Frame

Red Strawberry Shortcake Picture Frame – Girls Picture Frames

Strawberry Shortcake Picture Frame ~ Photo Frame

Strawberry Shortcake Rug
At AmazonUK
Eligible for US shipping

Strawberry Shortcake Paper Lantern Lampshade/Light Shade
At AmazonUK
Eligible for US shipping

Belltex Strawberry Shortcake Mat
At AmazonUK
Eligible for US shipping
Strawberry Shortcake Growth Charts

Ballet Growth Chart – $24.99
from: Ty's Toy Box

Berry Tall Growth Chart – $24.99
from: Ty's Toy Box
Strawberry Shortcake Wall Art and Posters

Live to Dance Canvas Wall Art – $39.99
from: Ty's Toy Box

Berry Lovely Canvas Wall Art – $27.99
from: Ty's Toy Box

Strawberry Shortcake Classic Let's Go For A Swing 12 x 12 Canvas Wall Art – $29.99
from: Ty's Toy Box

Strawberry Shortcake Classic Berry Special Delivery 12 x 12 Canvas Wall Art – $29.99
from: Ty's Toy Box

Strawberry Shortcake Poster Poster Print, 24×36

Strawberry Shortcake Fuzzy Poster Art
Lighting Options

Strawberry Shortcake & Custard Berry Good Hug Nightlight – $19.99
from: Ty's Toy Box

Strawberry Shortcake & Blueberry Muffin Nightlight – $19.99
from: Ty's Toy Box

Strawberry Shortcake Bedside Lamp Table Lamp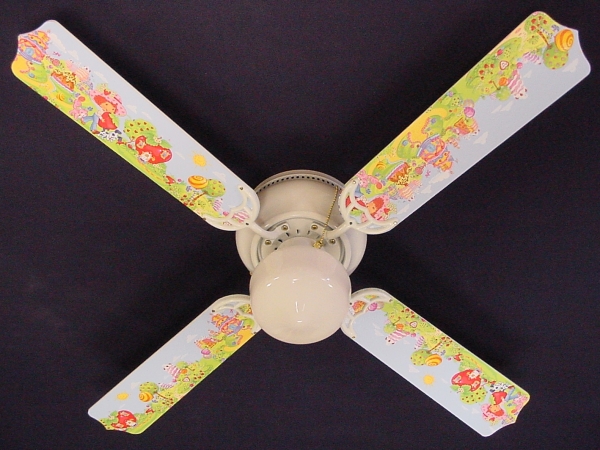 42″ Ceiling Fan
$78.30 at Unbeatable Sale
Blades Only
$43.00 at Unbeatable Sale

Strawberry Shortcake Night Light
Three styles available
Storage Ideas

Fruitastic! Toy Caddy – $34.99
from: Ty's Toy Box

Berry Friendly Toy Caddy – $34.99
from: Ty's Toy Box

Mini Size Strawberry Shortcake Wooden Drawer Set – Strawberry Shortcake Mini Jewelry Box Set
Disclosure of Material Connection: Some of the links in the post above are affiliate links. This means if you click on the link and purchase the item, I will receive an affiliate commission, probably enough to get a stick of gum. I generally only recommend products or services on this blog that I would use personally and believe you will find cool as well. I am disclosing this in accordance with the Federal Trade Commission's 16 CFR, Part 255: "Guides Concerning the Use of Endorsements and Testimonials in Advertising."