Construction Wall Decals
Got a construction zone going in your son's bedroom? Bring the theme to life with great wall decals of dump trucks, construction signs and more. It's the easiest and quickest way to set the theme of the room without the mess or fuss of paint. And you don't have to be an artist to do it!
Under Construction Door Decal
Warn them before them even come in!
By far my favorite sticker of the lot. Just wide enough to go across a standard door.

Door Decal Under Construction
30″ x 12″
Construction Wall Decals
Most of these are collections of the various work trucks you'd see on a construction site – dump trucks, front loaders, cranes and others. Common color choices are yellow and orange, although green and blue do sneak in a few times.

Construction Trucks Wall Decals
At RoomMates

Under Construction Decals
At RoomMates
24 stickers total
Sizes range from 16.25″ x 9″ to 3.25″ x 2.5″

JoJo Maman Bebe Digger Wall Stickers

Work Trucks

Heavy Loader Decals

Construction Trucks DIY Wall Decals

CuteyBaby Illustrated Wall Decals, Big Work Trucks 2

Dirty Dan's Construction Easy Stick Vinyl Wall Art Decals
Construction Trucks Decals
These stickers from WallMonkeys are pretty cool. I've only put a few here, but they have more than 20 styles available. Each decal comes in sizes from 12″ to 48″ so you can customize the look you want.

Yellow Cement Truck

Red Excavator

Sideview Yellow Bulldozer

JP London Big Construction Cartoon Truck

Cat Machines Collection

Cat Wheel Loader

Cat Backhoe Loader

Cat Mining Truck – Fathead Jr.

Cat Highway Truck

Cat Excavator and Truck – Fathead Jr.

Cat Excavator

Cat Dozer

Cat Grader
Construction Borders

Under Construction Peel & Stick Border
At RoomMates

JP London Construction Removable Wall Border at 6-Inch by 12-Feet
Construction Wall Murals

JP London Construction Trucks Break Through Wall Fully Removable Precut Prepasted Wall Mural at 6-Feet High by 6-Feet Wide

Storybook Construction Site
Prices start at $145 at MagicMurals
Three sizes to choose from or make it custom sized

Backhoe Loader and Dump truck
Prices start at $150 at MagicMurals
Three sizes to choose from or make it custom sized

Cat Mining Truck Mural
At Fathead

Cat Dozer Mural

Cat Loader Collection Mural

Cat Semi Hauling Loader Mural

Cat Excavator Mural
These come from Murals Your Way and are customizable in several different ways. They'll add your child's name to the mural, add or remove sections to make it the exact size you need and even change some of the colors on some. Pretty cool. These are a few of the construction designs they carry. Prices start at around $200 and go up depending on the size, material and amount of customization.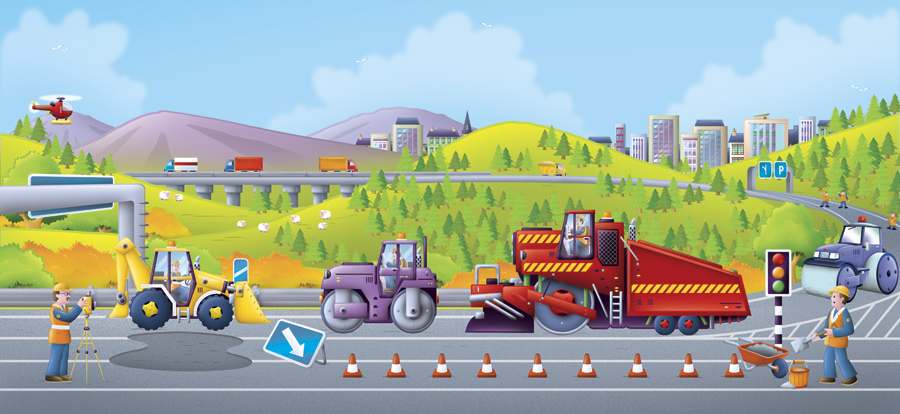 Highway Construction Wall Mural


Loading Up Wall Mural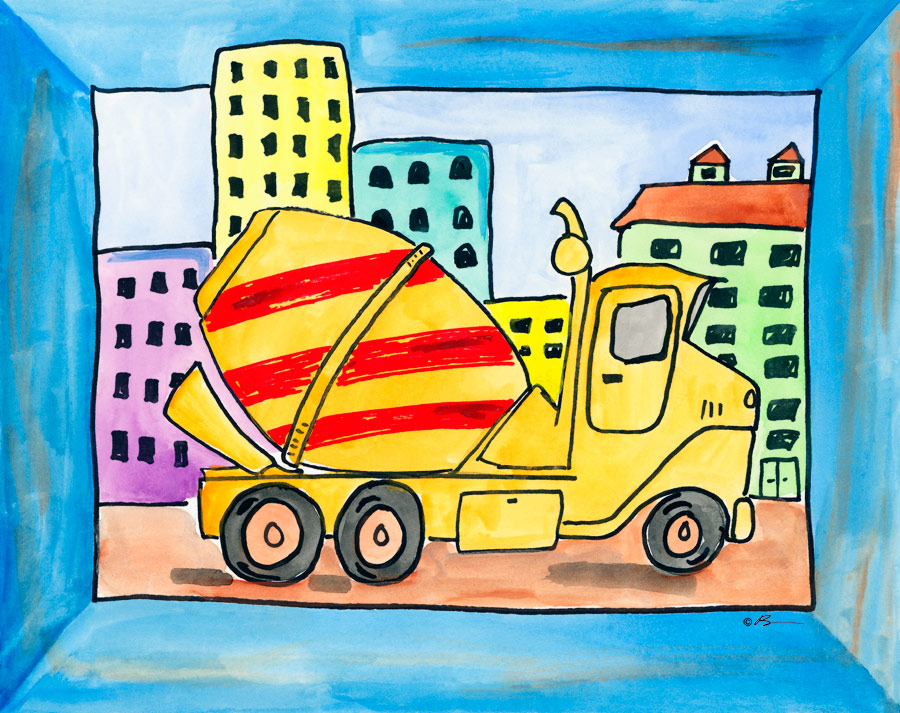 City Life Wall Mural
Disclosure of Material Connection: Some of the links in the post above are affiliate links. This means if you click on the link and purchase the item, I will receive an affiliate commission, probably enough to get a stick of gum. I generally only recommend products or services on this blog that I would use personally and believe you will find cool as well. I am disclosing this in accordance with the Federal Trade Commission's 16 CFR, Part 255: "Guides Concerning the Use of Endorsements and Testimonials in Advertising."