Fire Truck Wall Decals
Ring that bell and get on your way to the blazing building with a great firetruck bedroom theme! And the finishing touch is definitely some great fire truck wall decals with red engines, firefighters and all their equipment. An easy and fun way to decorate your boy's bedroom.
Tons of red, black and white here with a lot of splashes of yellow, all perfect colors to go with the bedding sets you find within this particular theme. Lots of bright red engines, of course, but also some of the collections – like the one in the picture – include elements like axes and hydrants and other related images. A few come with dalmatians and flame stickers, very few with any actual people in them.
Fire Truck Wall Decals

Fire Department Brigade Decals
At RoomMates
22 decals total
Smaller designs are great for decorating drawer fronts or lamp shades
Includes helmets, hydrants, boots and hoses
Also has several flame spots and a dalmatian!

Fire Engine Collection
4'6″ wide
Entire collection includes street signs, a hydrant and axes

Red Engines Giant Decals
Includes several engines and a few flames
Red Fire Truck Wall Borders

GEENNY Wall Border For Boutique Fire Truck 13 PCS Crib Bedding Set

Ford Model A Cars Fire Truck NYFD Firetruck Police Wallpaper Border

Fire Truck Dalmation Prepasted Decorative Wallpaper Border

Firetrucks Wallpaper Border – Wide Decor Wall Border Roll

Red Fire Trucks Wallpaper Border

Red Fire Trucks White Wallpaper Border

Frankie's Firetruck Baby and Kids Wall Border
Coordinates with the bedding and decor from Sweet JoJo Designs
Fire Truck Mural Designs
Only one I could find so far with an actual engine. The brick wall ones, though, are great for mimicking a fire station.

Chalk Fire Engine
Prices start at $145 at MagicMurals
Three sizes to choose from or make it custom sized

Brick Wall Texture
Prices start at $150 at MagicMurals
Three sizes to choose from or make it custom sized

Red Bricks
Prices start at $100 at MagicMurals
Three sizes to choose from or make it custom sized
Customizable Fire Truck Mural Designs
These come from Murals Your Way and are customizable in several different ways. They'll add your child's name to the mural, add or remove sections to make it the exact size you need and even change some of the colors on some. Pretty cool. These are the themed designs they carry. Prices start at around $200 and go up depending on the size, material and amount of customization.
These three are all rather cartoony and feature dogs as our intrepid rescue team. Probably best for younger children as a starting point for the decorating plan rather than an added on item.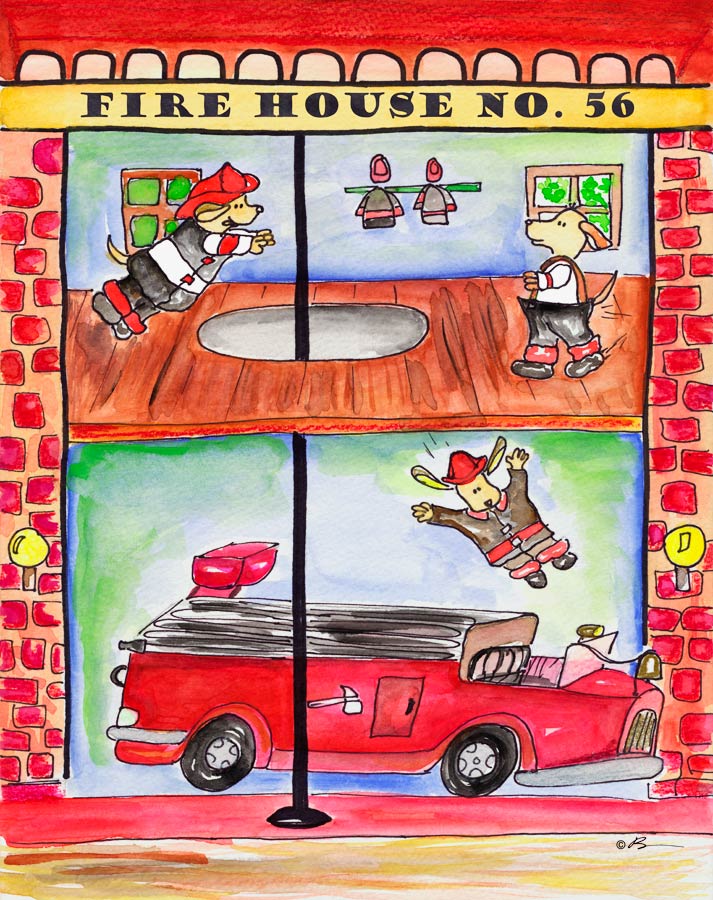 Fire House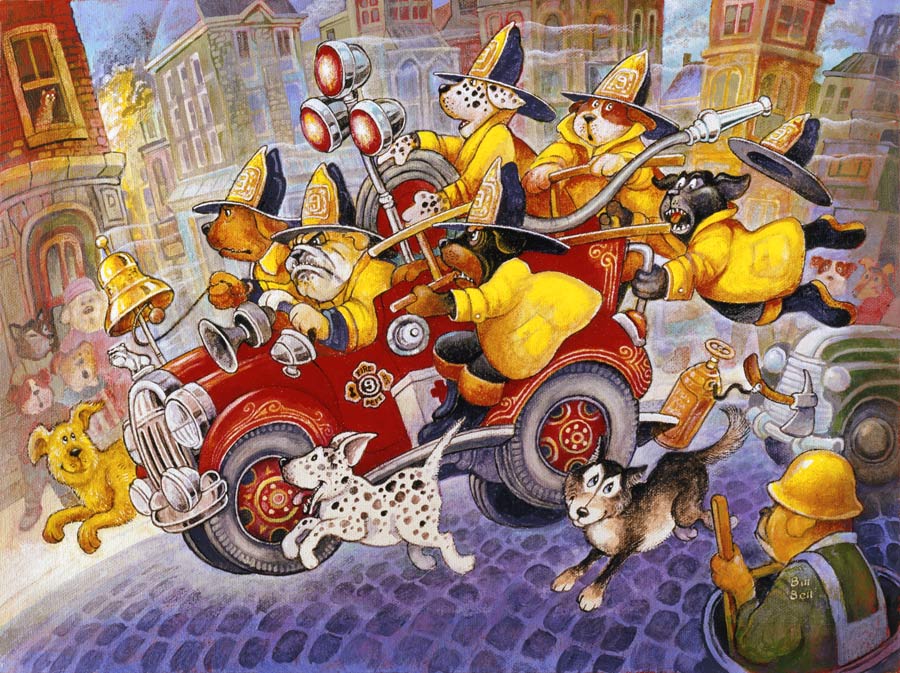 Hot Dog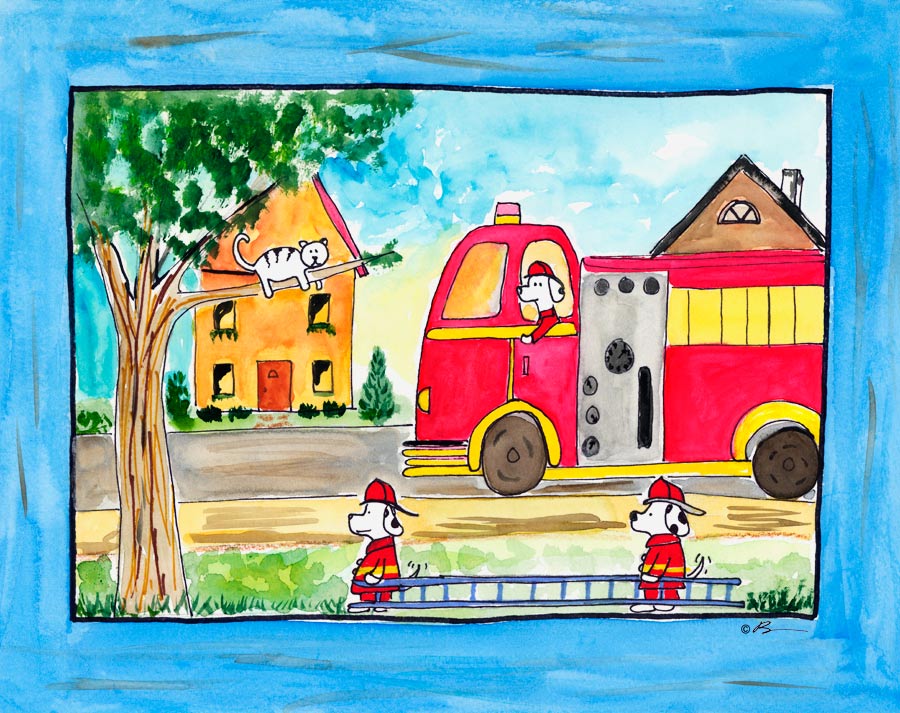 Rescue Heroes