Frog Wall Decals
Looking for some realistic tree frogs for the walls? What about cute cartoony ones for a nursery? Either way, these stickers are a great way to add a theme easily and without the need to be an artist.
The realistic ones are definitely not my favorite, but if we're talking a child who's on their way to being a herpetologist, then by all means, as many photo images as possible. But for most of us, the cute colorful images like in the picture here are more likely the way we want to go.
Frog Wall Decals

Frogs Printed Wall Decals
At Amazon

Flying Frog
One huge guy and three smaller ones of the same image

Golden Frog
Yellow and purple colorations, then green eyes!
A few smaller images of frogs in green, purple, yellow and coral

Wallies Tree Frogs Wallpaper Mural
Wallpaper-style tree frog mural with vivid colors and realistic details
3 frogs, largest measures 24 by 15-1/4 inches; 11 leaves at 7-1/2 by 6-1/2 inches
Smaller Sticker Sets
Mostly cute cartoon style images here, perfect for the nursery or a toddler room.
Frog Wall Borders and Wallpaper
A few of the ones you see below pair with crib bedding sets as well as just being good for general frog themes.

Cute Green Frogs Wallpaper Wall Border

Little Froggy Baby and Kids Wall Border by Sweet Jojo Designs

Leap Frog Baby and Childrens Wall Border by Sweet Jojo Designs

Frog Pond Bolder Borders

Kidding Around
Frog Wall Murals

Flying Frog
Prices start at $192 at MagicMurals
Three sizes to choose from or make it custom sized

Whimsical Frogs
Prices start at $174 at MagicMurals
Three sizes to choose from or make it custom sized

F stands for Frog
Prices start at $87 at MagicMurals
Three sizes to choose from or make it custom sized

Crazy One Eyed Green Frog
Several sizes available from 12″ to 48″
These come from Murals Your Way and are customizable in several different ways. They'll add your child's name to the mural, add or remove sections to make it the exact size you need and even change some of the colors on some. Pretty cool. These are a few of the frog designs they carry. Prices start at around $200 and go up depending on the size, material and amount of customization.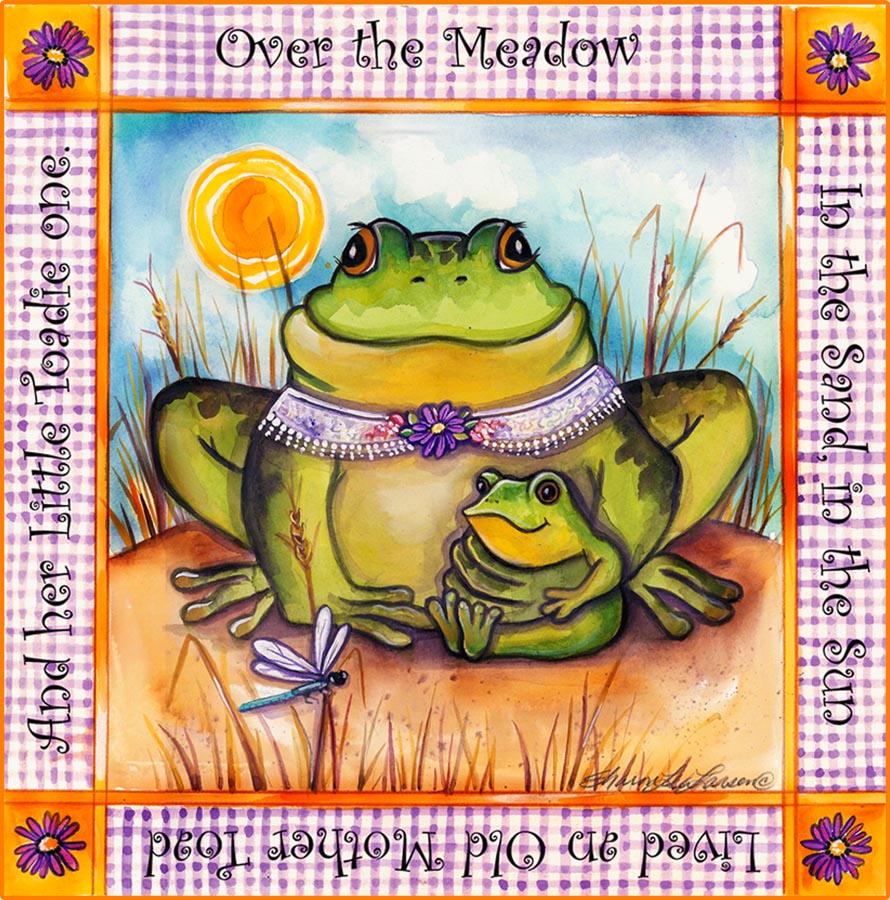 Toadie Vinyl Mural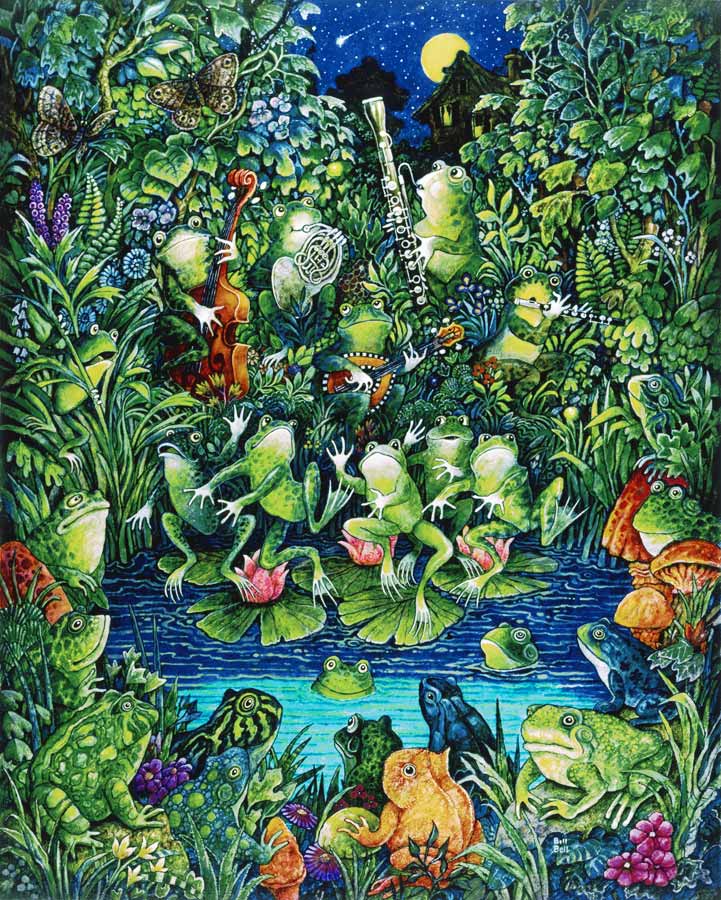 A Little Night Music Vinyl Mural
Disclosure of Material Connection: Some of the links in the post above are affiliate links. This means if you click on the link and purchase the item, I will receive an affiliate commission, probably enough to get a stick of gum. I generally only recommend products or services on this blog that I would use personally and believe you will find cool as well. I am disclosing this in accordance with the Federal Trade Commission's 16 CFR, Part 255: "Guides Concerning the Use of Endorsements and Testimonials in Advertising."