Skateboard Wall Decals
You don't have to go to extremes to get a great skateboard themed bedroom. Make a statement with easy to use wall decals or a customized mural. Graphics of skaters, decks and tricks are sure to please your shredder.
Most of the designs I've tracked down involve action shots of guys grabbing some air, typically in a silhouette design you can choose a color for. But my favorite is definitely the mural with the set of boards. I guess they think you could use real boards to decorate with so why put them in a graphic. Bummer.
Action Skateboard Wall Decals
Catch some air with these cool designs
Action shots of all types here, just about every trick and stunt out there. Some of these are silhouetted designs, making them very solid on the wall. And others a shadow design that can blend in with whatever colors you already have. The silhouettes are pretty cool, though, because they are generic enough to work with a variety of design styles and you can pick your color to match the rest of the room.
Designs Just of Boards

Skateboards Wall Mural Stickers

Skateboards Wall Mural Stickers Style 2 Set of 3

RoomMates RMK2064GM Art of Board Skateboard and Dots Peel and Stick Giant Wall Decals

Die Cuts With A View Wall Art Birds & Hearts Skateboards Peel & Stick, Pink/Purple/Blue

Vinyl Wall Decal Sticker Kid Skateboard
Skateboard Border Designs
Wide designs or skinny, an easy way to bring in the action. A lot of boards in motion here, as well as images that just fit well with the theme. These use motifs of graffiti and signage that says "keep out", which skaters are quite used to seeing, right? And some of them a line of boards.
Coordinated Wallpaper and Borders
Lots of urban decay in the design style here with paint splashes and roughed up images in the backgrounds.

Skater Silhouettes Wallpaper Borders
At RoomMates
Available in yellow/brown, white/black and white/navy colors

Skater Silhouettes Wallpaper
At RoomMates
Choose from gray, white and yellow colors to coordinate with the borders above

JP London Radical Skate Boarding Removable Wall Border
Skateboard Murals

Skateboard Mural
At PotteryBarnKids.com

Skateboarding
Prices start at $131 at MagicMurals
Three sizes to choose from or make it custom sized
Go with B&W or sepia to take out the purple colors

Grunge Skateboarder
Prices start at $75 at MagicMurals
Three sizes to choose from or make it custom sized

Skater's Paradise
Prices start at $150 at MagicMurals
Three sizes to choose from or make it custom sized

Waiting to Ride
Prices start at $150 at MagicMurals
Three sizes to choose from or make it custom sized

Skateboard Launch Wall Mural

Skater Making an Olli with His Skateboard

JP London Vintage Skate Boarding Graffiti Fully Removable Prepasted Wall Mural
Customizable Murals
These come from Murals Your Way and are customizable in several different ways. They'll add your child's name to the mural, add or remove sections to make it the exact size you need and even change some of the colors on some. Pretty cool. These are some skateboarding designs they carry. Prices start at around $200 and go up depending on the size, material and amount of customization.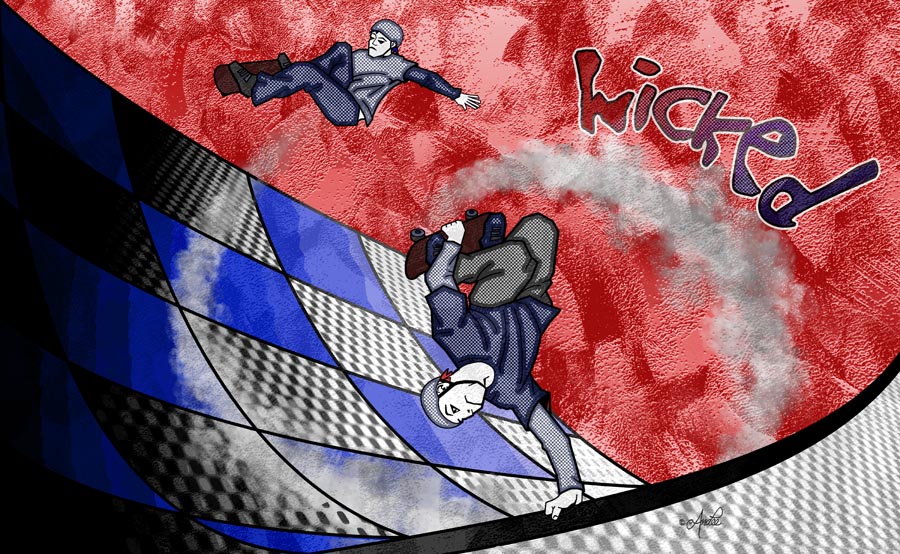 Skater Style Vinyl Wall Mural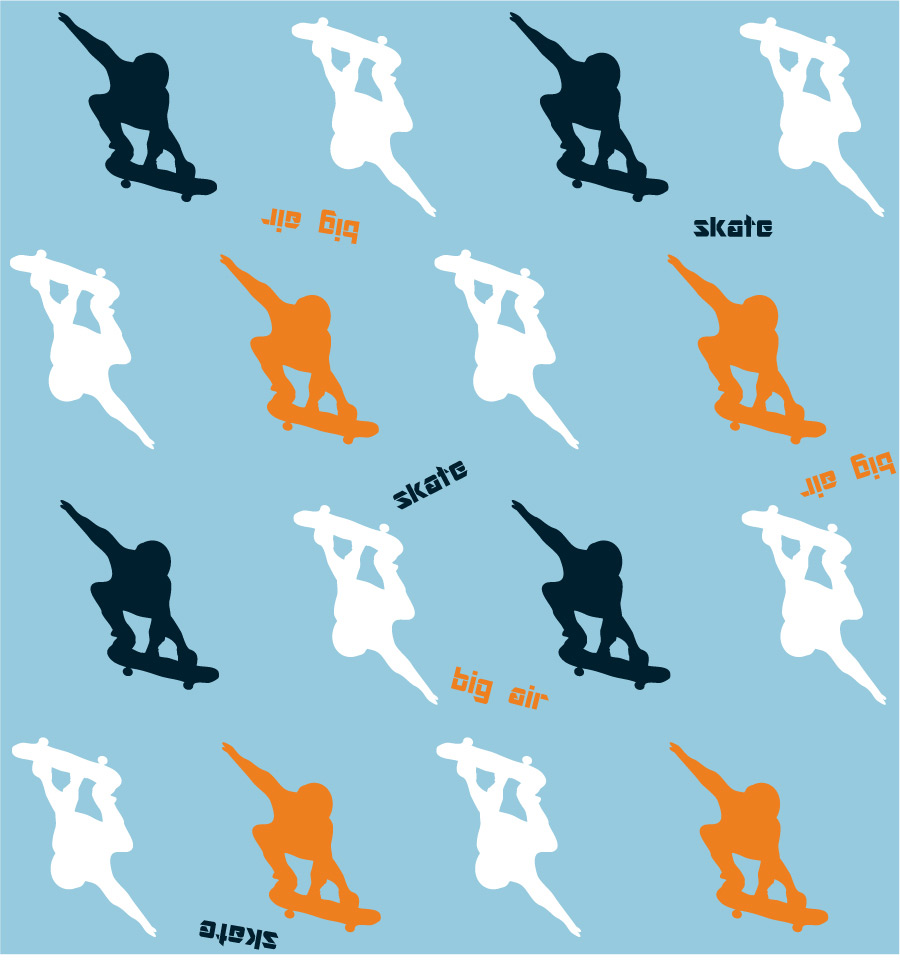 Skater Wall Mural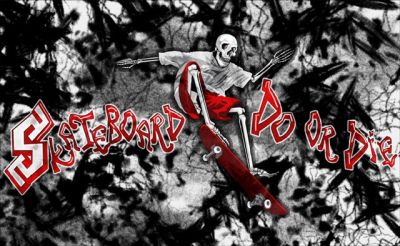 Skateboard Do Or Die Wall Mural
Disclosure of Material Connection: Some of the links in the post above are affiliate links. This means if you click on the link and purchase the item, I will receive an affiliate commission, probably enough to get a stick of gum. I generally only recommend products or services on this blog that I would use personally and believe you will find cool as well. I am disclosing this in accordance with the Federal Trade Commission's 16 CFR, Part 255: "Guides Concerning the Use of Endorsements and Testimonials in Advertising."