Redefining unique table lamps
If you've looked at kids table lamps lately, you know there are lots of themed designs. But what if your child wants a unique lamp that doesn't necessarily go with a specific bedroom theme?
I've hunted down nine unique lamps that can fit into almost any bedroom theme and are guaranteed to start a conversation. From funky to fun, these are lamps any child – or teen – will love.
Ice Cream Cone

Giant Ice Cream Cone Lamp
At Perpetual Kid
If this was real – yum! It's 26 inches tall, so that'd be a lot of ice cream. Comes in vanilla, chocolate or strawberry and includes a 7 watt bulb. So yes, more for use as a night light than a reading light despite the huge size.
Furry Nessie

Furry Nessie Teen Table Lamp
At Amazon
Aren't these a hoot? It's a bendable neck lamp inspired by the Loch Ness Monster. Uses LED light and can be directed to the exact spot you need it. Turn it on by squeezing the head. Comes in tons of colors as well as pink and white strip and pink long hair.
Chinese Carry-Out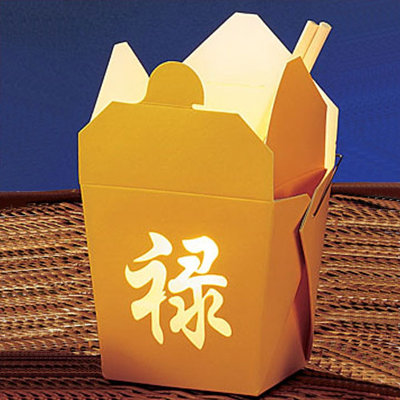 LumiSource Carry-Out Lamp
At Amazon
Let's face it. Your teen is probably always hungry, so a food-inspired lamp is probably appropriate. Comes complete with chopsticks, wire handles and a cut-out character for Loo, meaning prosperity. Made of heat resistant paper. Available in red, green, yellow and purple.
Disco Planet

LumiSource Disco Planet Light in Multi Color
At Wayfair
Every day's a party in your room with a disco planet lamp. Uses an LED bulb and the disco balls rotate to maximize the reflections around your room. Just short of nine inches tall. (I think all the Minions have one of these. 🙂
Glow Brick

Glow Brick
At UncommonGoods
That's a real bulb inside that clear acrylic brick, but it doesn't require electricity to glow. It's been modified with glow-in-the-dark material. Way cool.
Whoopsie!

Lumi Source Woopsy Lamp
At Target
In orange, pink and white; other colors at Amazon
Nice joke for any kids who's a klutz, but a fun accent for any room. Nice height at 15.5″ tall, but it only takes a max of a 40 watt bulb, so might not be great as a reading lamp. (Although better than most of these.)
Pet Lamp

Offi HoweePup Jr. Pet Lamp
At Wayfair
Sit, puppy! Good boy. Ha! This won't replace any real dog, but it sure is cute. It's a low-voltage lamp suitable for use as a night light and comes in a variety of colors. In fact, they even have it in different animals, although I prefer the puppy. (Says it's going to be going out of stock soon, so grab it while you can.)
Gummy Bear Lights

Gummy Bear Lights
At UncommonGoods
A trendy item after Carly redid her room on iCarly. Squeeze the bear's belly and a built-in LED light gives off a nice diffuse glow. Also has an automatic timer that keeps the light on for an hour. Lots of yummy colors to choose from.
Waxy Groovy

Groovy Metallic Green Motion Lamp
Available at Amazon
No ordinary lava lamp here. This wavy motion lamp has green wax flowing through molded glass. Includes a 25-watt bulb and stands 16″ tall.