Disney has been digging into its back catalog of late, and I can't be happier since it has resulted in the introduction of designs for a Jungle Book nursery theme. Yea!
This particular Disney movie has some of my all-time favorite songs so I'm delighted it's getting a little new attention. And with all the animals involved, it certainly makes a great concept for a nursery!
One of the things I find interesting here is how they've stylized the characters. They look a little like paper art, so you have to know the movie before you realize you're looking at Mowgli and Baloo and not just some random kid and bear. It is a nice fresh update and very child appropriate, though.
They've come out with everything you'd need for the room, starting with a crib set and working their way around to art for the walls. Nothing yet for bigger kids and beds, although, of course, all the decor items could be worked into a room with a different comforter set. It's really just the crib bedding and baby blanket that are limited in size and scope.
All the linens are personalizable, which is a nice touch for something you might hang on to as a keepsake.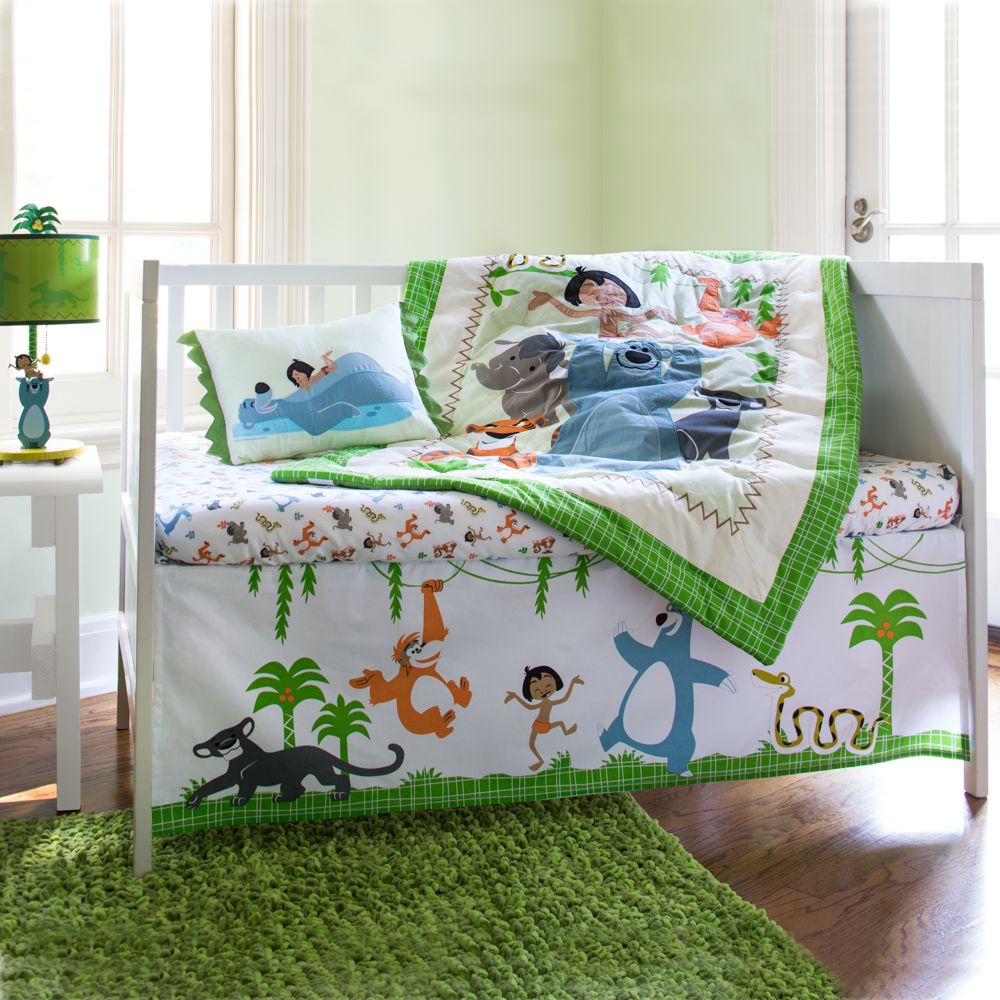 The Jungle Book Crib Bedding Set for Baby – Personalizable
$129.95 at Disney Store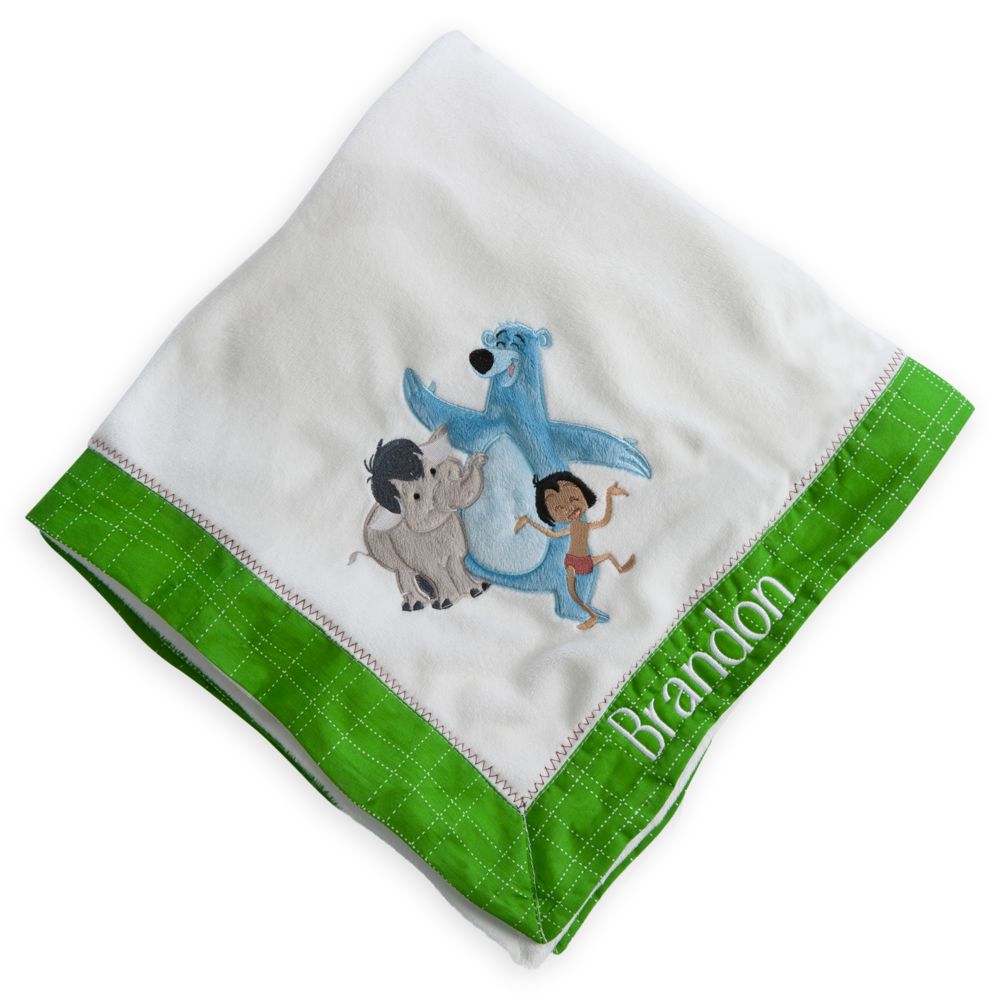 The Jungle Book Plush Nursery Blanket – Personalizable
$19.95 at Disney Store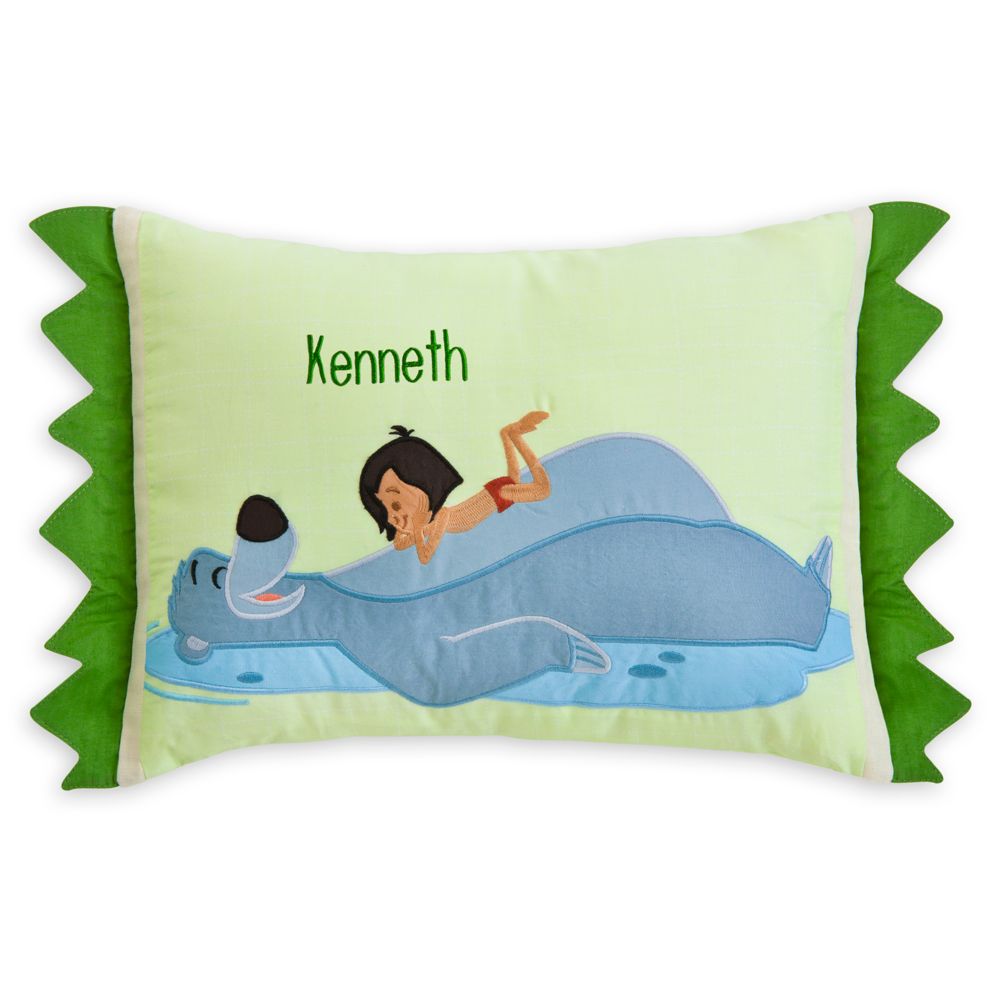 Mowgli and Baloo Pillow for Baby – The Jungle Book – Personalizable
$19.95 at Disney Store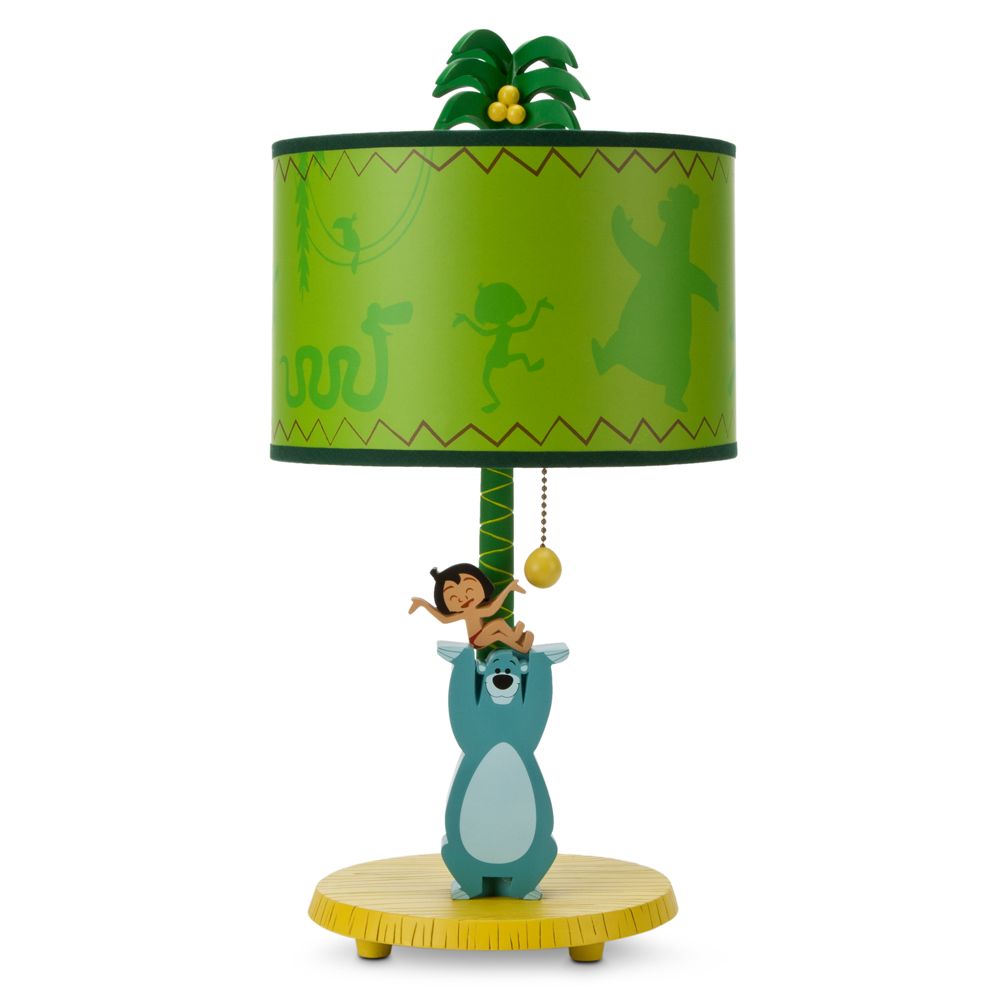 The Jungle Book Lamp
$59.95 at Disney Store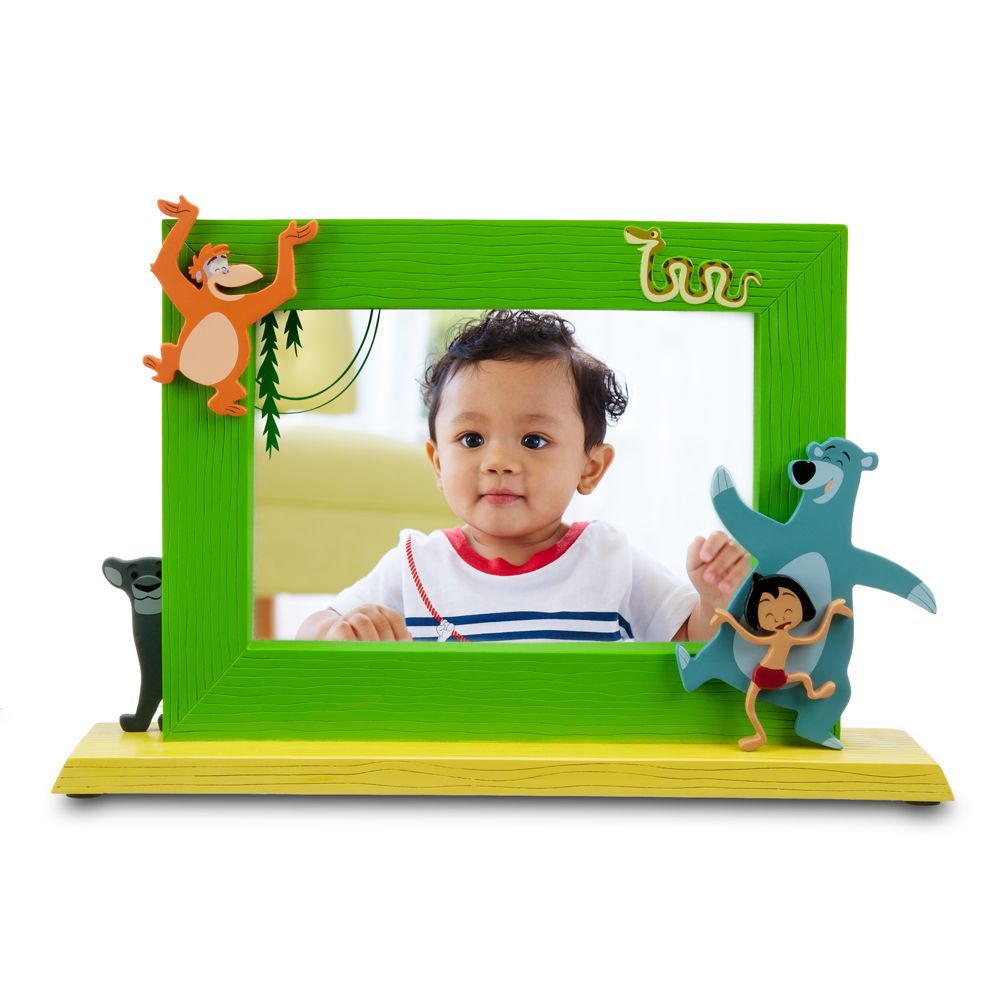 The Jungle Book Photo Frame
$24.95 at Disney Store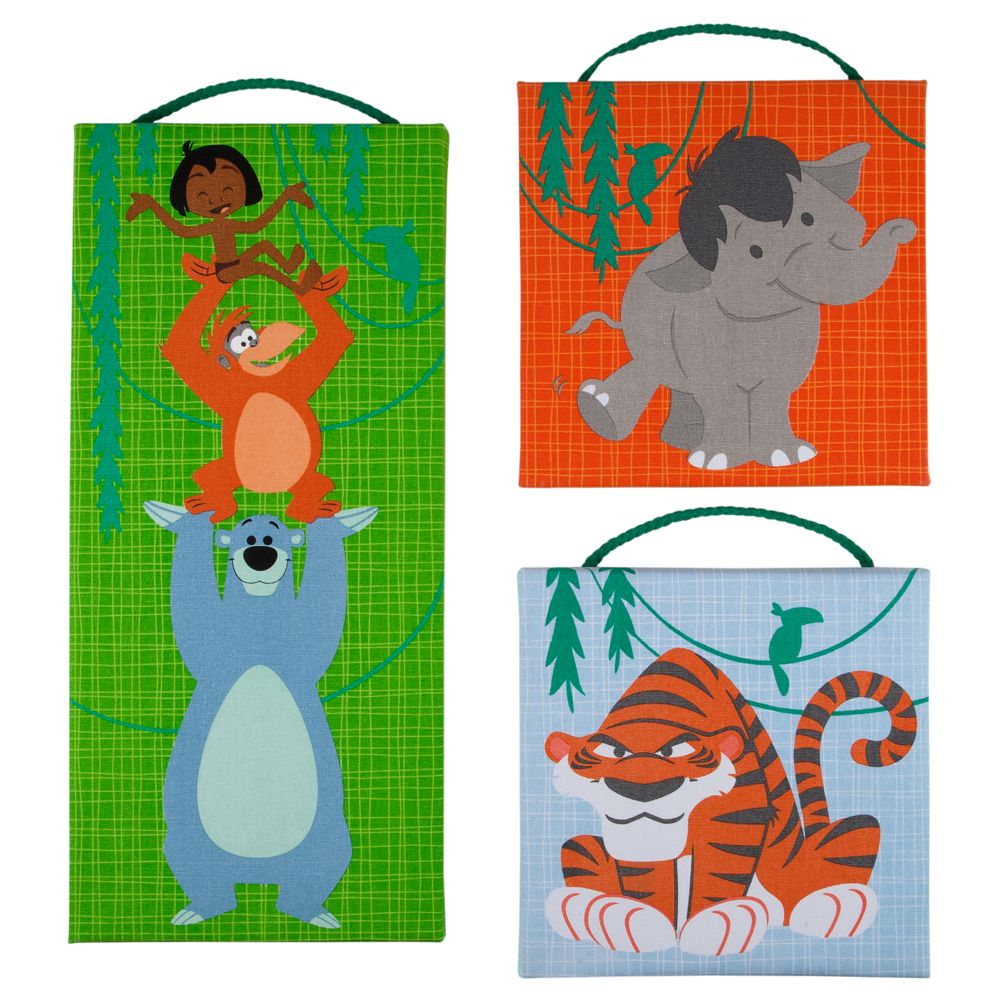 The Jungle Book Canvas Wall Hanging Set
$24.95 at Disney Store